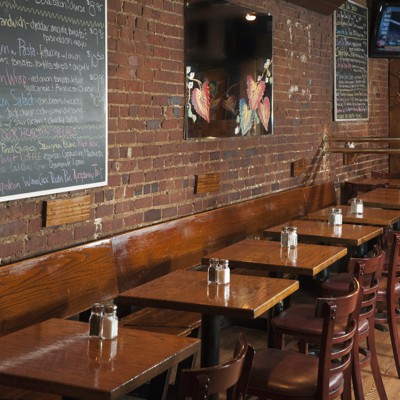 As the restaurant COVID-19 crisis comes to an end, the government's emergency powers should also come to an end
In the United States, consumer protection laws ensure "truth pricing" and honest trading, but it is highly unusual – and generally unconstitutional – for governments to set, approve or limit private sector prices. For example, in New York City, there are only three private markets where the city government sets prices: rental housing, taxis, and (surprise!) restaurant delivery services.
Rent control and regulation of taxi prices have been around for decades. Rent control has survived numerous legal challenges and applies to a dwindling percentage of New York City housing — mostly low-cost housing that helps underpaid teachers, first responders, and other community contributors allow them to live where they work. Regulation of taxi prices is tied to the highly regulated medallion system and was perhaps once based on antiquated (pre-Uber) public interest reasoning because so few New Yorkers own automobiles.
But restaurant delivery price controls? These are new, enacted during the pandemic in response to concerns about the market power of delivery services when restaurants were desperate to connect after indoor dining was banned. Naturally, in a near-panic, restaurants were hastily signing contracts with delivery apps, probably barely reading the contracts and thinking they had no bargaining power. The Council took action, as did more than 100 cities across the country.
As a Brooklynite, I'm glad the Council has helped struggling local restaurants avoid overpaying for VC-funded delivery apps. But for legal and policy reasons, I have questions about why the fee cap continues after the indoor dining restrictions end, and doubts about the legality of the cap.
Once the restaurant crisis is over, the risk of unfair contracts being hastily signed is also gone, so there is no worry of excessive market power in delivery services that restaurants need protection from. . This is why the vast majority of fee caps were lifted when cities ended their states of emergency – except in New York and San Francisco where the caps were made permanent and were challenged in court. Already, the judge reviewing the San Francisco cap has expressed skepticism, and there's a good chance that both permanent fee caps will be thrown out for violation of the United States and New York state constitutions, which prohibit government interference in legally binding contracts and government taking private property – in this case, contractually agreed fees – without compensating the parties involved.
It should also be noted that the Council did not protect only small local and independent restaurants. Why are Mastro's, Morton's, The Palm and Del Frisco's protected? I don't think the high-end steakhouses owned by a Texas-based, multi-billion dollar, 600-restaurant conglomerate need Council protection.
Perhaps more importantly, I am convinced that if restaurants act collectively, they will not need government protection because they already have the tools to help themselves. In Jersey City, Las Vegas, Knoxville and other cities, hundreds of restaurants are building innovative delivery co-ops that rival Doordash, GrubHub and UberEats. Co-ops have great apps, pay drivers well, and charge restaurants lower fees. And locals who want to eat local also have a "local delivery" option.
Before the pandemic, my law students were helping a group of bike delivery people who were trying to create a worker-owned co-op to compete with venture capital-backed delivery platforms. When COVID-19 hit, restaurants quickly struck deals with big business. During desperate times, our consortium of insurgents could not compete. If instead of a fee cap, the city had allowed restaurants or delivery people to organize themselves, it would have been a competitive, market-driven solution that helped workers and restaurants, and it would have been legal.
In extraordinary circumstances, the government should take extraordinary measures. But when crises end, governments in democratic societies must give up their extraordinary powers. Now is the time for restaurants to thank Council members for their help, and then take charge of their own delivery destinies. They can join together to negotiate group discounts with large delivery services or create a local cooperative, perhaps in partnership with workers. Whatever they choose, it should and will be competition, rather than the raw power of government, that will drive prices down.