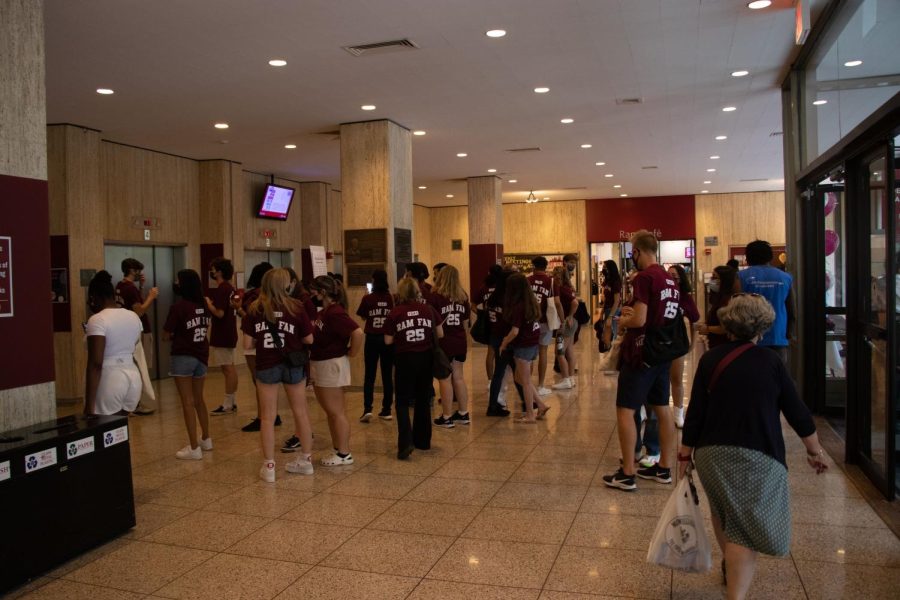 Fordham's freshman class size causes problems
The first-graders set a dangerous precedent for tackling overcrowding issues
The Class of 2025 is the largest Fordham Lincoln Center (FLC) freshman class ever – and it comes at a time when overcrowding is a dangerous issue.
Colleges typically admit more students than they expect to enroll, a decision based on enrollment forecasts. Each year, Fordham generally admits about 20,000 students and a little over 2,000 generally enroll. This year, the over-acceptance backfired, as more students than expected registered.
Even if the Undergraduate Admissions Office corrects this over-acceptance for next year and reverts to the average incoming student count, the problems will persist. For reference, the average class size of previous years for the FLC was between 600 and 700 students. This year was over 1000.
Some problems, such as accommodation and homework, are already evident, but unless Fordham plans to expand its housing stock, adding more residences and classrooms, more spacing and academic issues will become apparent. Fordham should refrain from accepting too many students, especially when space is limited for social distancing measures.
The most notable issue is accommodation, as Fordham has struggled to accommodate everyone in just two residences this year. Unlike previous years, when the early years only took up one or two floors at McMahon, this year's class took up six, with a few more scattered across other floors. This has happened even with more students in the upper grades leaving campus to take advantage of lower rents across town due to COVID-19.
While there were issues fitting everyone on campus – for example, some McMahon suites had up to nine in them in previous years – it has never been so bad. Some first-year students did not receive their housing assignment until week before moving in, making an already nerve-racking transition even more difficult.
More importantly than a lack of space, more students means there will be fewer teachers per student.
Many people have probably noticed the construction going on in the tunnels, turning tthere is space for new classrooms. Some classes are held at Martino Hall, which was previously just a Fordham office space, but even that can't do much for the spacing issue.
More importantly than a lack of space, more students means there will be fewer teachers per student. To compensate, Fordham would either have to hire more teachers or increase class sizes. FLC is proud of its small classes and a low student-teacher ratio, but as Lincoln Center Fordham College Dean Laura Auricchio confirmed, the school has already raised the class size limit for many classes per one student.
Additionally, many upper-level classes only have one or two sections per semester, making it difficult for students to register for the courses they need or want. While all students know the difficulty of not being able to get their preferred schedule, they at least know that the further they advance in Fordham, the easier it will be. As registration is based on the number of credits a student has, the further you go, the fewer people can register before them. This will not be as true for the current first few years or subsequent classes, as there are a few hundred more students to contend with.
Although a class of this size is problematic, it is only temporary, as they will eventually graduate.
While some may think that these students can simply take classes on the much larger and more spacious Rose Hill campus, that is certainly not the answer. First, the students chose to come to Lincoln Center for a reason; they shouldn't be forced to take classes at Rose Hill if they don't want to. But, arguably more importantly, Rose Hill has the same problem, since their freshman class is also the the biggest school never had. So, while there may be one or two additional sections of an upper-level class at Rose Hill, there is no guarantee that students at the Lincoln Center campus will be able to secure a spot. Even if they could, it would only be a band-aid on the larger problem of accepting too many first years.
The only way to really fix the problems caused by this larger class is to make sure it doesn't happen again. Although a class of this size is problematic, it is only temporary, as they will eventually graduate. However, if Fordham is unable to revert to the old average class size next year, these issues will get worse.
As we welcome the new early years with open (socially distanced) arms, the number of admissions to Fordham last year represents unsustainable growth that we need to curb before it gets unmanageable. Like a Lowenstein elevator during rush hour, there is simply no room.