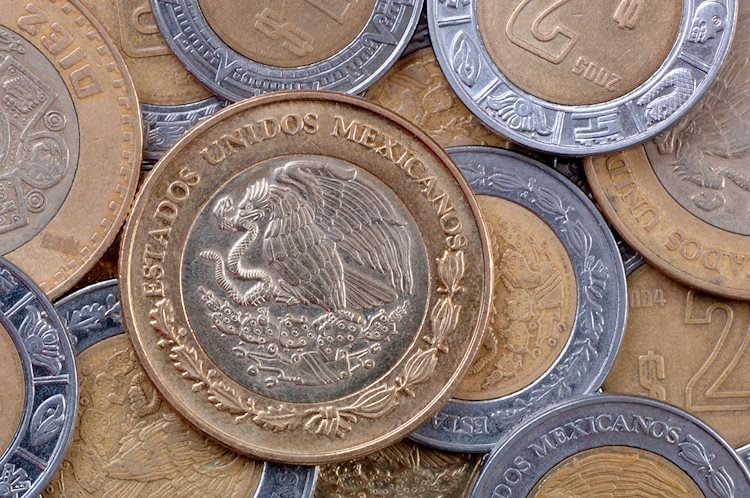 Mexican peso at nine-month high of 19.70
The Mexican peso continues to rise against the US dollar, to the highest since July 2021.
USD/MXN is showing oversold readings but no significant signs of consolidation.
The price remains below the 200-week SMA at 8:15 p.m.
USD/MXN opened the week back below 19.80, after registering the third consecutive weekly decline. The bearish bias remains intact, with the pair looking to test 19.70 in the near term and near the critical support area of ​​19.55.
The US Dollar needs to return to levels above 19.85 to ease the immediate downside pressure, favoring some consolidation. Below 20.15, upside moves may look choppy; a weekly close above this level could suggest that a time low has been established.
The fact that USD/MXN has fallen on 17 of the past 19 trading days puts into perspective the magnitude of the Mexican peso's rally. Technical indicators like the RSI below 30 show oversold levels. Despite the descriptions, no significant signs of reversal or stabilization are yet noted, as the cross continues to break through support levels.
Consolidation below 19.70 should keep the door open for further losses. The next strong medium-term support is seen at 19.55, the 2021 low, but before an intermediate level is seen at 19.65.
USD/MXN daily chart