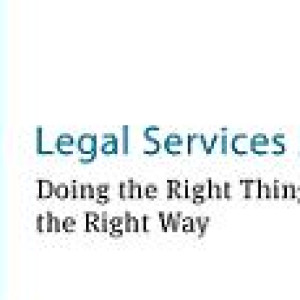 Partner – Legal Services Agency
LEGAL SERVICES AGENCY OFFER: PARTNER, BROWN & CO. LEGAL SENCRL
Salary: ££46,424 – £54,434 per year (depending on experience)
plus pension contribution
Contract: 35 hours per week
Location: Glasgow
Closing Date: tenand June 2022 17 hours
Interviews: 28and and 30and June 2022
An exciting opportunity has arisen at the Legal Services Agency (LSA) for an enthusiastic and committed individual to join the incorporated partnership currently operating as Brown & Co. Legal LLP (NB, the name of the LLP is currently under review and will change later this year).
We are looking for an experienced Civil Practitioner with an unrestricted Scottish Certificate of Practice, knowledgeable in areas of welfare law and with a keen interest in public law and judicial remedies.
LSA is one of Scotland's largest law centres, established in 1989. It is a charity and a company limited by guarantee. She employs the law firm Brown & Co. Legal LLP to undertake her legal work. The LLP is accountable to the LSA Board of Directors for the provision of this service.
The successful candidate will share responsibilities and duties with the other associates: contributing and playing a key role in the direction and management of the LLP agency and legal departments; maintain and support the relationship between the LLP and the Legal Services Agency and represent the LLP and the Legal Services Agency externally as required.
Through its solicitors and other staff, LSA has a 30-year tradition of serving individuals, families and communities across Scotland, addressing unmet legal needs and the effects of poverty, disadvantage and of discrimination. LSA's Legal Department has developed pioneering legal remedies through test cases and campaigns on issues such as dampness, home repairs and evictions, compensation for victims of crime, the law of mental health and the right to asylum and immigration. LSA also offers a wide range of seminars and training programs and publications on legal topics.
We provide high quality legal advice, assistance and representation in the areas of housing law, homelessness prevention, mental health, discrimination, social benefits and social security, care communities, compensation for victims of crime and labor law.
The work is rewarding and the service's expertise is highly valued and nationally recognized. The position offers considerable opportunities for long-term personal and professional development.
We offer generous annual leave and holidays; pension contribution and wage sacrifice schemes and are happy to discuss flexible working. We are currently testing hybrid working for potential implementation as part of our future working model.
About you
You will be a highly motivated and resilient person who accepts challenges. You will be able to demonstrate your ability to lead, motivate and manage staff in an inclusive, empowering and supportive manner. You will be an effective communicator and able to demonstrate planning and implementation skills.
You will have at least three years of post-qualifying experience managing your own workload and will be used to dealing with a wide range of clients. You must have a strong civil litigation background, legal aid experience with excellent cost awareness and a willingness to address the unmet legal needs of the disadvantaged. You will show an understanding of the importance of collaboration and working in partnership. Knowledge of the voluntary sector and successful project delivery will be beneficial.
Application process:
Please send your CV together with a cover letter containing the job description and person specification stating why you are interested in this position to: [email protected] Please include details of your current salary, notice period and a note from two referees one of whom should be your most recent employer. For equality purposes, please do not include your full name on either the cover letter or CV, only in your email. The personal information contained in your e-mail will not be made available to the selection jury.
Please advise if you are eligible to work in the UK and if you need a work permit/visa to work in the UK.
Please also state if you have any convictions (other than past convictions) under the Rehabilitation of Offenders Act 1974. If yes, please provide details.
Legal Services Agency is an equal opportunity employer.
Legal Services Agency Ltd. is a charity registered under number SC017160 and a company limited by guarantee, registered under number. SC123919.