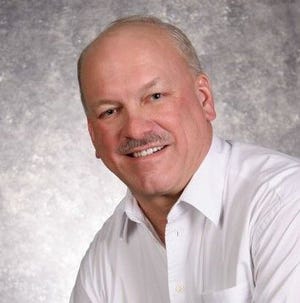 Planting progress has improved in some areas
Spring 2022 has been a battle for crop growers in many parts of the Upper Midwest as they try to plant corn and soybeans in a timely manner.
Favorable weather conditions during the last week of May and the first days of June allowed significant progress in sowing in many areas; however, there is still a significant amount of corn and soybeans left to plant in North Dakota, as well as parts of central and northwestern Minnesota.
Frequent rainy events from late April to most of May caused serious delays in sowing in this region. Additionally, excessive rainfall and flooding also resulted in poor germination and flooding damage in some fields that were previously seeded.
Total precipitation amounts in the Upper Midwest during the month of May have been quite variable; however, most parts of Minnesota, North Dakota and South Dakota received above average precipitation during the month. Parts of North Dakota and the northern two-thirds of Minnesota along with adjacent areas of South Dakota recorded up to 7 to 9 inches of precipitation or more in May. This has resulted in delayed planting, as well as standing water, in parts of the region.
In areas that received more moderate rainfall in May, plantings and crop development have further progressed.
According to the USDA's May 31 crop progress report, 86% of corn in the United States has been planted, which is almost the same as the five-year average (2017-2021) of 87% planted. This is a remarkable recovery, considering that US corn planting progress was only 49% on May 16, about 20% behind normal.
The May 31 report showed that states such as Iowa, Illinois, Indiana, Nebraska, Ohio and Wisconsin were at normal or above normal levels of corn planting progress after having been well behind normal in mid-May. The same would be true for the southern third of Minnesota as well as South Dakota, which had 86% of the corn planted as of May 31, compared to just 31% planted on May 16.
The two states with the slowest corn planting progress as of May 31 were North Dakota with just 56%, versus a normal 83% planted, and Minnesota with 82% planted, versus a normal 92% planted.
However, both states have recovered remarkably from corn planting progress on May 16, when the percentage of corn planted was just 4% in North Dakota and 35% in Minnesota. Further planting progress was likely made during the first days of June.
Most of the remaining acres of corn to be planted in North Dakota and the northern half of Minnesota could be very difficult to plant due to continued wet field conditions.
The May 31 USDA report indicated that 66% of the planned U.S. soybean acreage had been planted, which was also very close to the 5-year (2017-2021) average of 67% on that date.
As with corn, the May 31 report showed the biggest planting progress deficits were in North Dakota with just 23% of soybeans planted, compared to a five-year average of 70%, and Minnesota with 55% , against 5- annual average of 80%. South Dakota was only slightly behind normal with 61% of soybeans planted as of May 31, compared to a five-year average of 64%.
Iowa, Illinois, Indiana, Nebraska, Ohio and Wisconsin were at or above normal for soybean planting progress as of May 31.
Based on data from the March 30 USDA Planting Intentions Report, it is estimated that there were approximately 4 million acres of corn and more than 11 million acres of soybeans left to be planted in North Dakota. North and South and Minnesota through May 31.
The big question with acres of unplanted crops is, "How many acres of unplanted corn and soybeans will actually be planted and how many acres will be covered by prevented planting insurance?" We likely won't get a clearer indication of final corn and soybean planting numbers until the USDA's June 30 crop acreage report and 2022 prevented planted acreage data.
Crop Insurance Considerations
We are now past the "Final Planting Date" of May 25 or May 31 for planting corn with full insurance coverage in 2022 for North Dakota, South Dakota, Minnesota, Iowa, Nebraska and most of Wisconsin.
Corn's "late planting season" lasts for the next 25 days, which would extend through June 19 in northern Minnesota, most of North Dakota and South Dakota and Nebraska. The "late planting season" for corn extends through May 31 in the southern two-thirds of Minnesota, Iowa and most of Wisconsin.
During the 25-day "late planting period", there is a reduction in the maximum level of insurance coverage by 1% for each day the planting of maize is delayed after the "final planting date" for coverage of comprehensive crop insurance. After the planting period ends, the maximum crop insurance coverage is 55% of the original crop insurance coverage, which is comparable to the insurance payout for "unplanted" crop acres. .
For soybeans, the "final planting date" is June 10 throughout Minnesota and Nebraska, eastern North and South Dakota and the northern two-thirds of Wisconsin, with the late planting period spanning 25 days until July 5. date in Iowa and the southern third of Wisconsin is June 15, with a late planting season through July 10. As with maize, there is a reduction of 1% per day in the maximum insurance coverage during the "late planting period", with a maximum insurance coverage of 60% after this period.
Once the Corn or Soybean Crop Insurance "Final Planting Date" has been reached for corn or soybeans, farmers may choose to purchase the Prevented Planting Insurance. they have this cover option – rather than planting the crop.
A large majority of producers in the Upper Midwest purchase income protection crop insurance with prevented planting coverage on their corn and soybeans. If they choose Prevented Planting coverage, they will receive 55% of their original crop insurance coverage for corn and 60% for soybeans on a specific farm unit. Potential insurance prevents payment for plants could be increased by 5%, if a "buy-out" option is purchased before the March 15 crop insurance deadline.
Federal crop insurance policies are a factor that can affect impeded planting decisions. A provision requires farmers to have at least 20 acres or 20% of the total acres in an insured farm unit that cannot be planted, in order to qualify for plant protection.
The majority of farmers in the Upper Midwest have a crop insurance policy using "enterprise units" to insure their corn and soybean acreage, which aggregates all acres of a given crop in a county to calculate potential planted acres prevented and potential insurance indemnity payments.
In comparison, a crop insurance policy with "optional units" insures crops up to individual sections in a given commune. The type of unit structure on a crop insurance policy can make a big difference when it comes to calculating acreage to plant and potential crop insurance to prevent payments for plants.
Growers should contact their crop insurance agent for details on final planting dates and prevent planting options with various crop insurance policies, before making a final decision on prevent planting. Prohibited planted acres must be reported to their crop insurance agent.
The USDA's risk management agency has some very good crop insurance fact sheets and information on prevented plantings available on their website.
For more information, contact Kent Thiesse, Farm Management Analyst and Senior Vice President, MinnStar Bank, Lake Crystal, Minnesota at 507-381-7960 or [email protected]