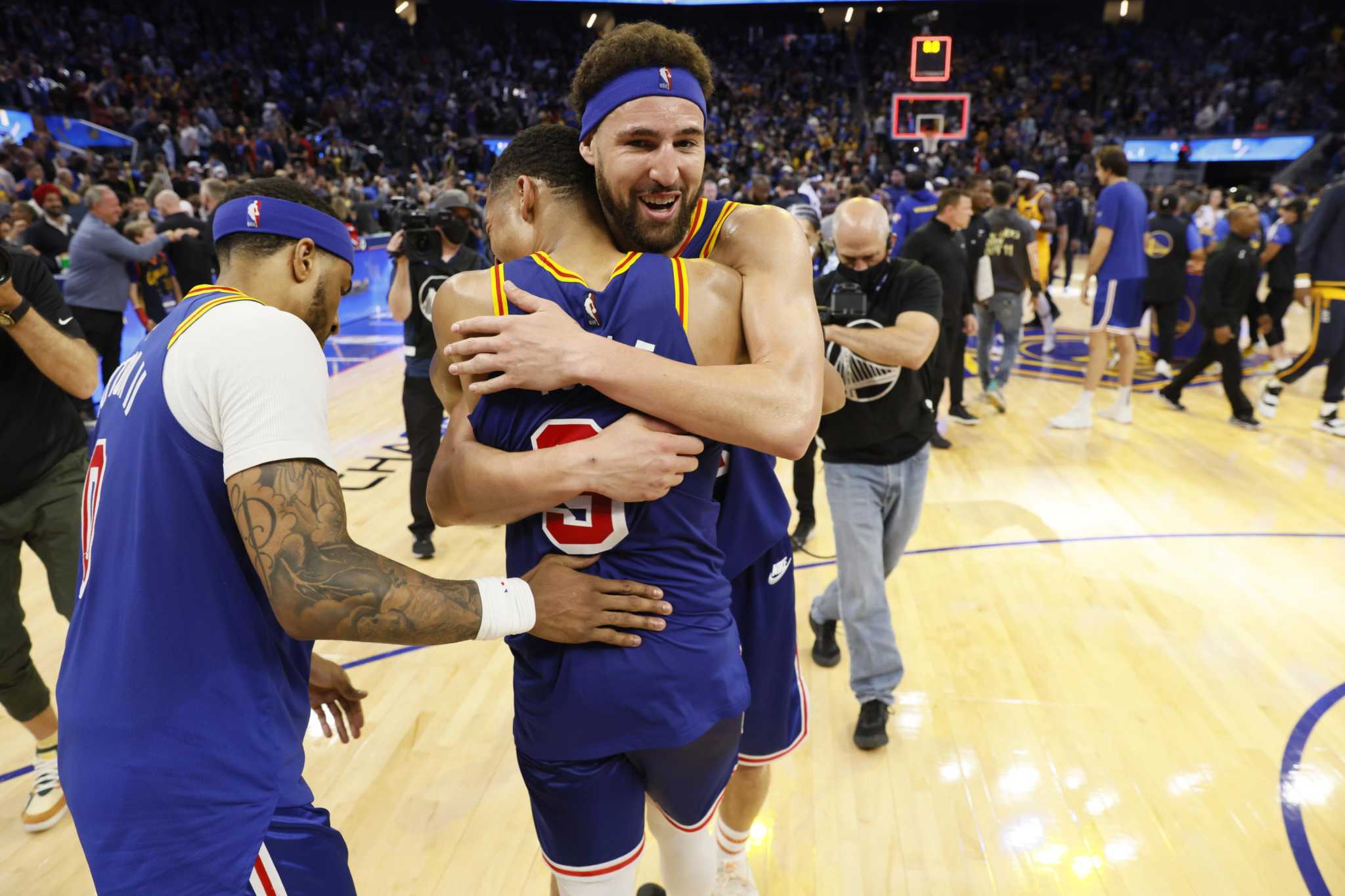 Warriors' Jordan Poole and Klay Thompson kiss, are 'on fire together'
There was a moment at Chase Center recently that penetrated beyond its heartwarming nature and straight into the upcoming playoffs. Jordan Poole hugged Klay Thompsonand a noticeable problem is gone – most likely for good.
The Warriors had just come off a big win over Utah, and both men had fans in a joyful uproar. It was one of those nights when the team played so well, against a potential playoff opponent, Stephen Curry was able to enjoy his place on the bench without worry. But Poole didn't just kiss Thompson; he hugged tight and rested his head on Klay's shoulder, as if welcoming a long-lost brother. Of the many hot episodes that night, this was the most significant.