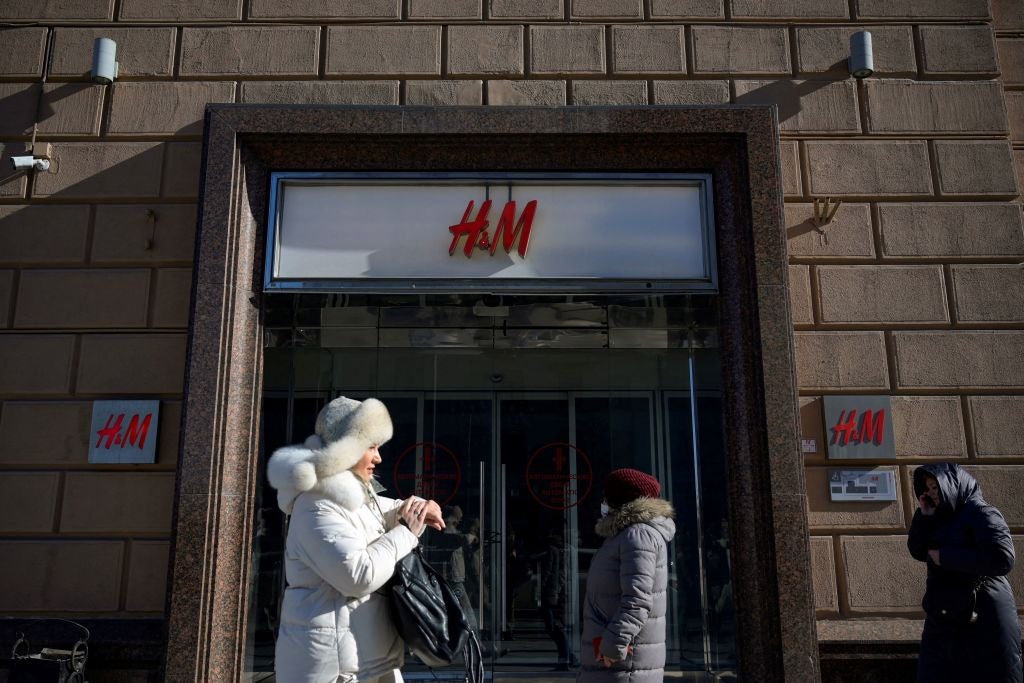 What is happening to clothing supply chains in Russia? Investment Monitor
As the war in Ukraine continues, Svetlana Melnichenko, president of the Textile and Fashion Chambers of St. Petersburg, noted that Russians were in no mood to buy new clothes: "It's spring . It's time for a usual wardrobe update. But it's now very quiet in the stores of our smaller local brands," she said.
With biting sanctions, she added: "Light manufacturing is all about demand. […] Clothes are not the first necessity, and people during such [hard] times always tend to save money and buy only the most important things.
She continued, "We can do anything, but if people don't have the money to buy, demand will drop," and warned that job losses in the industry could follow.
Sourcing countries supporting Russia's apparel supply chains
For the time being, at least, supply should not be a problem since 70% of imported fabrics and garments sold in Russia are imported from China, while Vietnam and Bangladesh remain important sources and it also has close ties with Asia and Turkey which are expected to reduce the impact.
"Those [Russian] companies that used to work with the Chinese market have already switched to yuan and are now rewriting contracts," Melnichenko explained, which means payments can be made directly in local currencies rather than paying in US dollars or other currencies. international via SWIFT – which is now largely excluding Russia. Bangladesh's government said on March 4 that it was ready to receive payments in Chinese currency from Russia.
Melnichenko added that local Russian brands that produced T-shirts and other informal clothing would also replace imports of such products, easing sanctions pressure. Additionally, Russian producers who make uniforms, including school uniforms, would not be seriously affected by the sanctions because these manufacturers are supplied by fabric and yarn producers based in Russia.
Problems for Russian luxury clothing supply chains
It's a different story for the luxury textile and apparel industry, which will experience disruption. The EU has now banned the export of luxury clothing worth more than €300 a piece to Russia and "all premium fabrics come from Italy", Melnichenko pointed out. She said this would force Russian high-end clothing brands that typically source from Western fabric suppliers (such as Italian exporters), to seek alternative suppliers, perhaps in China and Turkey, whose companies are eyeing the Russian market.
Melnichenko said a leading Turkish supplier had recently sent out an offer to members of its association offering good deals to Russian buyers. "Payment is always in dollars, […] and with today's exchange rate, prices have almost doubled. Corn [this supplier] sent his proposal with prices reduced by a few percent."
Since the financial penalties will hinder such payments, Melnichenko pointed out that as a short-term measure, the association would support its members by signing letters of guarantee to suppliers and asking them to postpone receiving payments. Melnichenko explained that these tactics have yielded success, with partners, even some in Western Europe, making concessions.
Will cryptocurrency become the norm in Russia?
Melnichenko rejected suggestions that in the longer term its members would consider using cryptocurrency for payments, saying that associational societies believe it will not be necessary, predicting that sanctions against Russia will end because the Western European partners are as interested in the Russian market as Russian companies. international suppliers.
Melnichenko recalled that Spain's Inditex had signed contracts with "dozens of factories" in Russia since 2018 (after Russia annexed Crimea from Ukraine) – although since this year's invasion , Inditex quickly exited the Russian market, leaving many Russian factories out of work. It's not the only major to leave Russia because of the military action – Sweden's IKEA, a major textile buyer, also left the Russian market. Its Russian manufacturing partners not only produced finishing products for IKEA stores, but used the resulting capacity to sell fabrics worldwide – a door now closed.
Software and retail companies leaving Russia
Another problem for Russian producers and brands is that major software companies have left Russia, such as Adobe and CLO Virtual Fashion. "These things are unpleasant, but on the other hand, I think maybe it will encourage the development of our own software," Melnichenko said, although she admitted that such development could take time and slow down. design processes.
His prediction that Russia will look to China to keep its garment industry going was backed by Paul Alger, director of international affairs at the UK Fashion & Textile Association.
"The Russian invasion of Ukraine is likely to have lasting effects that even President Vladimir Putin might not have thought of," he said. Just styling.
Other companies closing stores in Russia this month include those run by ASOS, Burberry, Hennes & Mauritz (H&M), Next, Prada and Uniqlo.
"In the short term, most UK businesses have already stopped immediate orders to Russia on a business-to-business and business-to-consumer basis as there is currently no easy way to send goods," he said. . "Others have made a unilateral decision not to sell to Russia at this time."
Export prospects are also bleak when it comes to Belarus and Ukraine, he said, and there could be "indirect restrictions on other countries in a customs union with Russia", such as Kazakhstan and Armenia.
Despite sanctions and a lack of flights – with little to no flights between the US, EU, UK and Russia, goods from India and China can still enter Russia, a explained Alger: "It is likely that Russia will turn more and more towards China. goods, as it becomes more dependent on China for its oil and gas sales as well as its food and consumer goods imports. China will probably encourage and facilitate this, as it is a win-win situation for China.
He believes blocked SWIFT payments will harm the Russian textile industry and market as it is "extremely difficult (if not impossible) for Russian businesses and individuals to make/receive short-term payments, but he is strong likely that Russian banks will start using Alipay and other Chinese payment platforms or create their own".
He also said that the use of cryptography is very unlikely because "cryptography has not been tried and tested".
In the long run, "if Russian retailers can't pay for the goods, they won't receive them," Alger explained: "The Russians are very good at putting orders on hold and taking goods when they can. pay – even years later. ." He remembers seeing this in the early 1990s, noting that while most Russian businesses have non-Russian bank accounts, "they are unlikely to want to pay for goods if they can't get them across the border or sell them". One question, he noted, was "will Russian consumers even want (or be allowed to want) Western products in the future? »
Mike Flanagan, CEO of market intelligence firm Clothessource, predicts that if Russian clothing sellers can't pay foreign suppliers, they "will use Russian factories – eventually, then develop direct payment systems, outside from SWIFT, from Russia to its silent supporters", including China, Bangladesh and India.
After all, he says, Inditex and H&M won't rush into Russia "because they think it will hurt their business far more than any trivial benefit they might get in return," he told JustStyle.
This article originally published in Just Style was written by Irina Korobkova in Moscow and Liz Newmark in Brussels.